Ok, I think I've decided. This is my favorite episode of the season. Over the course of this blogpost I will attempt to explain why. If by the end you are not yet convinced, and still think I'm crazy feel free to call me all sorts of names in the comments.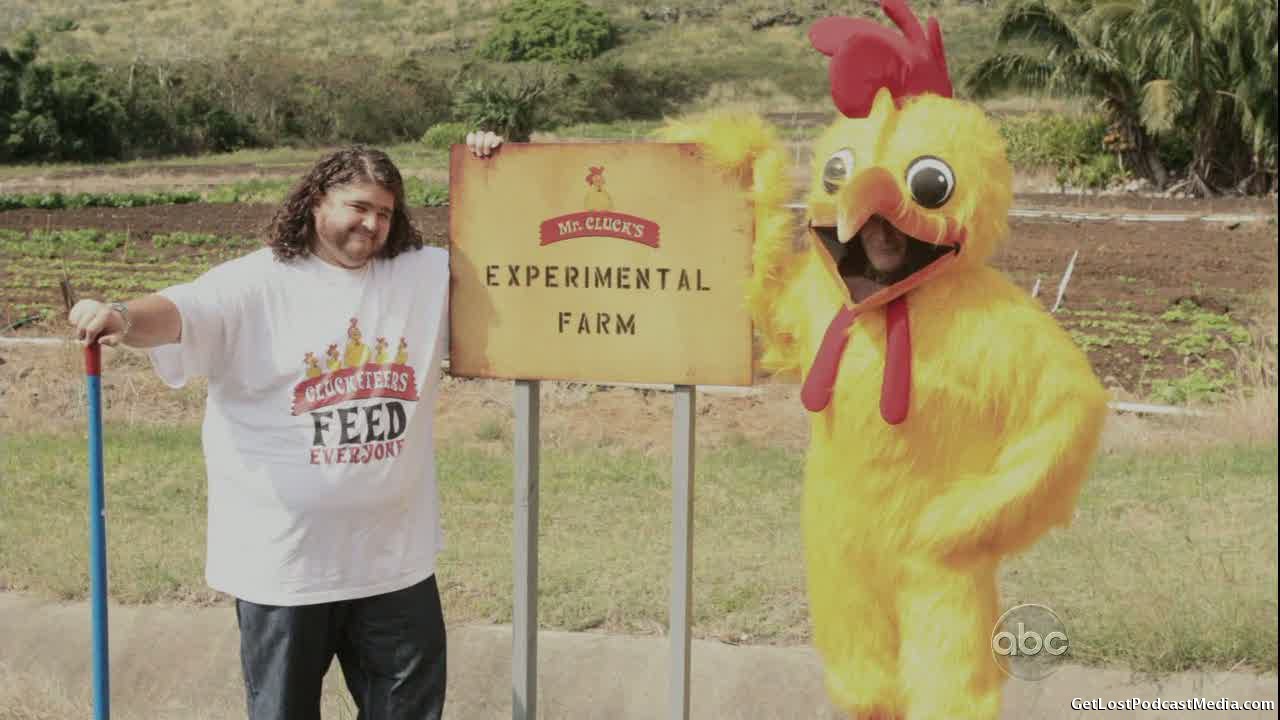 Until now, my favorite episodes of the season have been, The Substitute, Lighthouse, and Ab Aeterno. I know they were great cause I followed them with three fraking amazing blog posts. Many people have told me Ab Aeterno is their favorite of the season, and some have said it's their favorite of the series. So, I know I'm going against a lot of you here, but hold on for a moment. Just because I think this episode is my favorite doesn't mean it is the BEST episode, and certainly doesn't mean it has to be your favorite. Also, I know many people have favorites that I didn't even mention, such as Happily Ever After, and LA X. I didn't want to go into why I like it more than each episode because that would get repetitive pretty quickly. With that in mind, if you think another episode is better, then by all means tell me. Maybe you can change my mind.
On to the episode.
Why is this my favorite? Well, for me that's a simple, and a complex answer. First, the simple answer. This episode had everything! Very well done and moving shipper stuff, HUGE answers to age old questions, big reveals about what is happening both on and off island, and finally lots of explosions.
On to the complex answer. The shipper story was amazing. Two characters that we love and have cared about for years. A ship that got cut short in a very unfair and tragic way. The ship in Ab Aeterno and Happily Ever After was great too. However, not as big for me. In Ab Aeterno, we just met Isabella, so the impact of the relationship, and reunion of her and Richard affected me a lot less. A few hints or briefs mentions earlier in the series may have helped, but without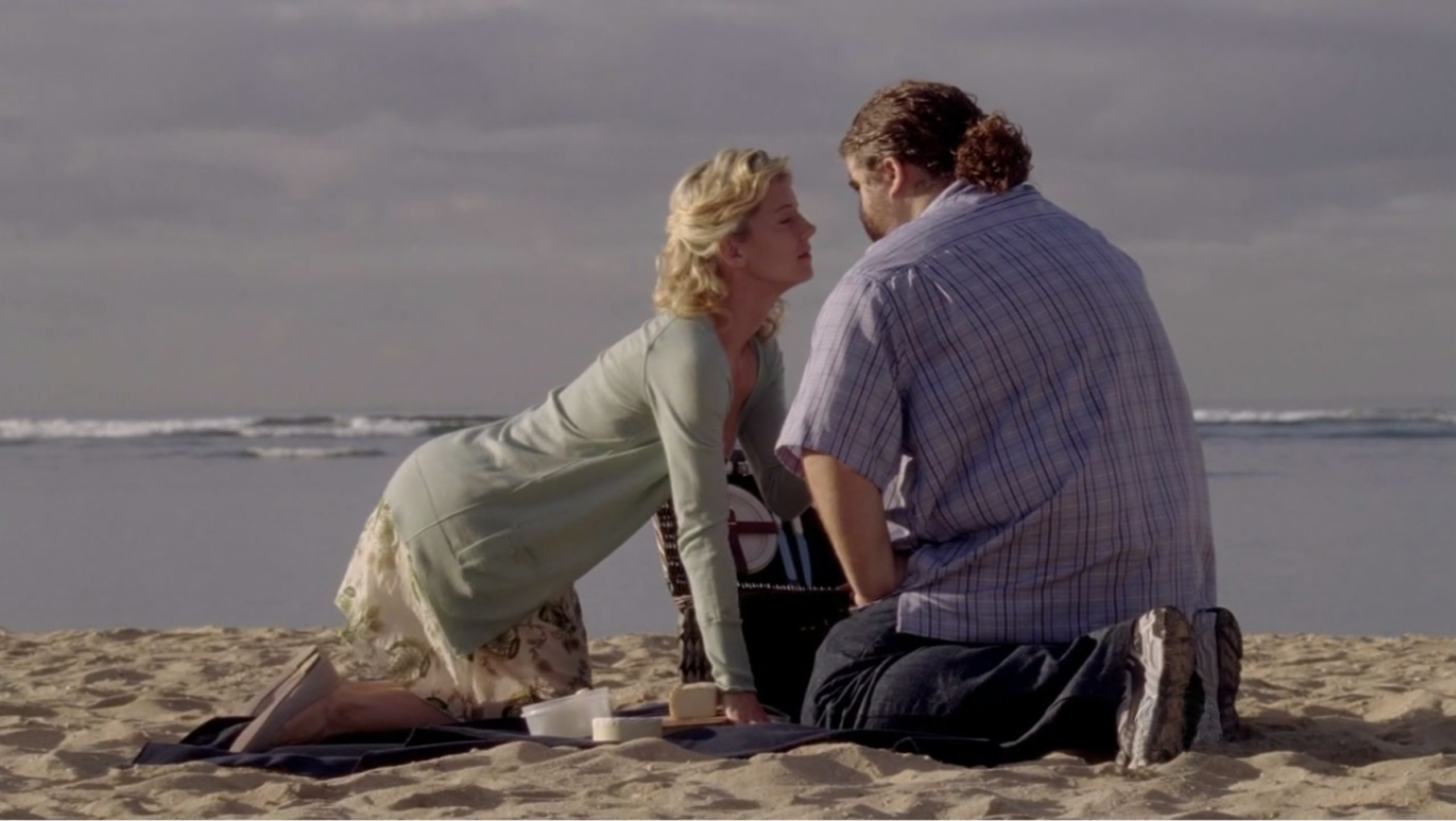 those I had no history with these characters, so I could not share in their feelings. Desmond and Penny however, do not have that problem. They have probably the best shipper story on the entire show. But again, it didn't affect me as much because they already got together. One of my favorite moments in the season 4 finale, is when Desmond and Penny are reunited. I didn't have that reaction this time. The reason is that in the flashsideways Desmond and Penny may get together, but in the universe that we all know they've been together for three years and have a son. There in lies the big deal for me. In our main universe Libby is dead and buried so it was not possible for her and Hugo to be together. I always saw that as so sad. Not only will he never be with the woman he loved, but added to that is that she died for nothing. The result of an accident. Hugo finally gets to be with Libby in the flashsideways, and he also has a flash to our universe similar to the one Desmond and Charlie had. I'll get more into the implications of this later, but I'm left wondering what it means for people like Hurley who are better off in the flashsideways. The second thing I'll talk about is the HUGE ANSWER.
From listening to other podcasts I'm getting the impression that not everyone was as blown away by the Whispers reveal. This I don't get. I mean I know we all already kinda knew they were dead people, but how can you ask for answers, and then when you get them be unhappy?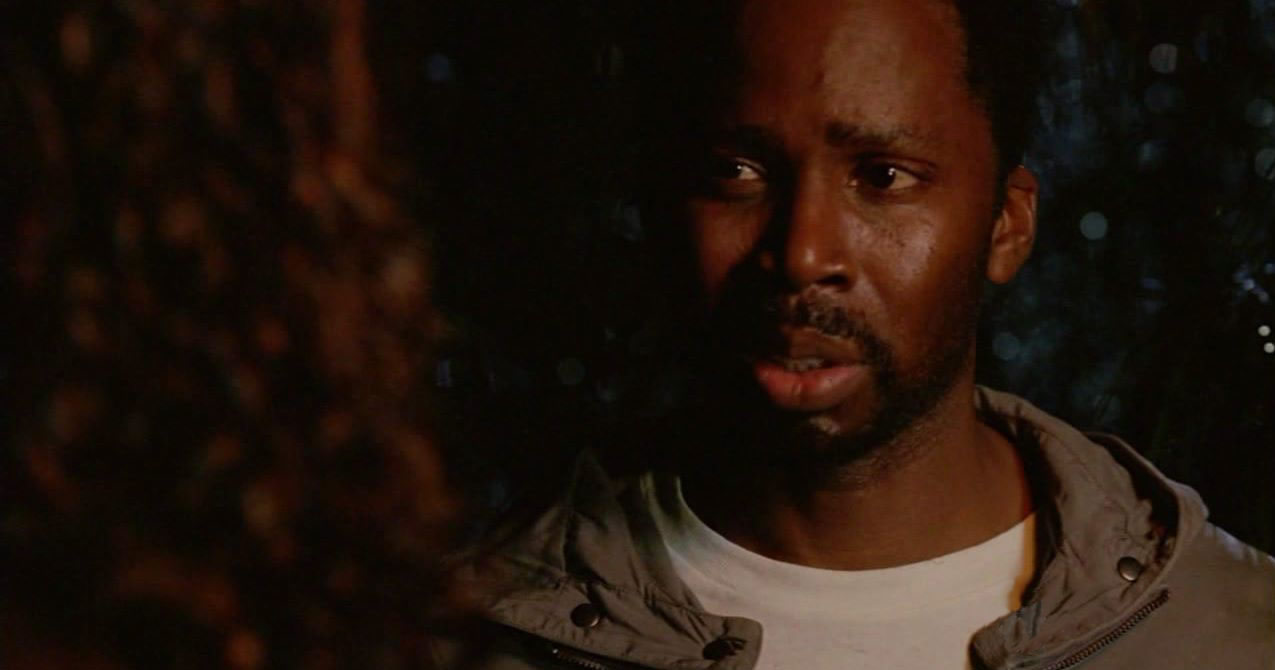 It was a great answer I thought. Not only is it more complex than, "they are ghosts", but it works almost all the time. Maybe everytime, I'm not sure. It also expands the story of MIB. He's trapped on the Island too! Maybe whatever is keeping him there, is also keeping these ghosts there. Maybe that is why Michael wants Hurley's help. Another complaint I've heard about this reveal was that, it was delivered in such a simple and straight forward manner. When I heard that, my head spun around. People are actually unhappy that they gave us a straight forward answer, and didn't hide it behind metaphor and doubt. I'm sorry folks, but they did this is the best way possible. The Whispers were one of the BIG questions I had. It was something that I was so clueless about, and so interested in I needed a flat out answer. Like I said, I already considered it was dead folks, but I never added the part about them being trapped on the Island. We've wanted stuff like this for a long time, and no other episode has given us a straight answer like this since LA X. Genius, pure Genius.
That's not the only bit of genius in this episode. Small comments ring Huge for me. When Ben says Ilana died because the Island was done with her he basically explains why people seem to die pretty fast, but our main cast stays around. Clearly I'm talking about the reality within the show and not the obvious reasons of why a main cast member would live and a guest star would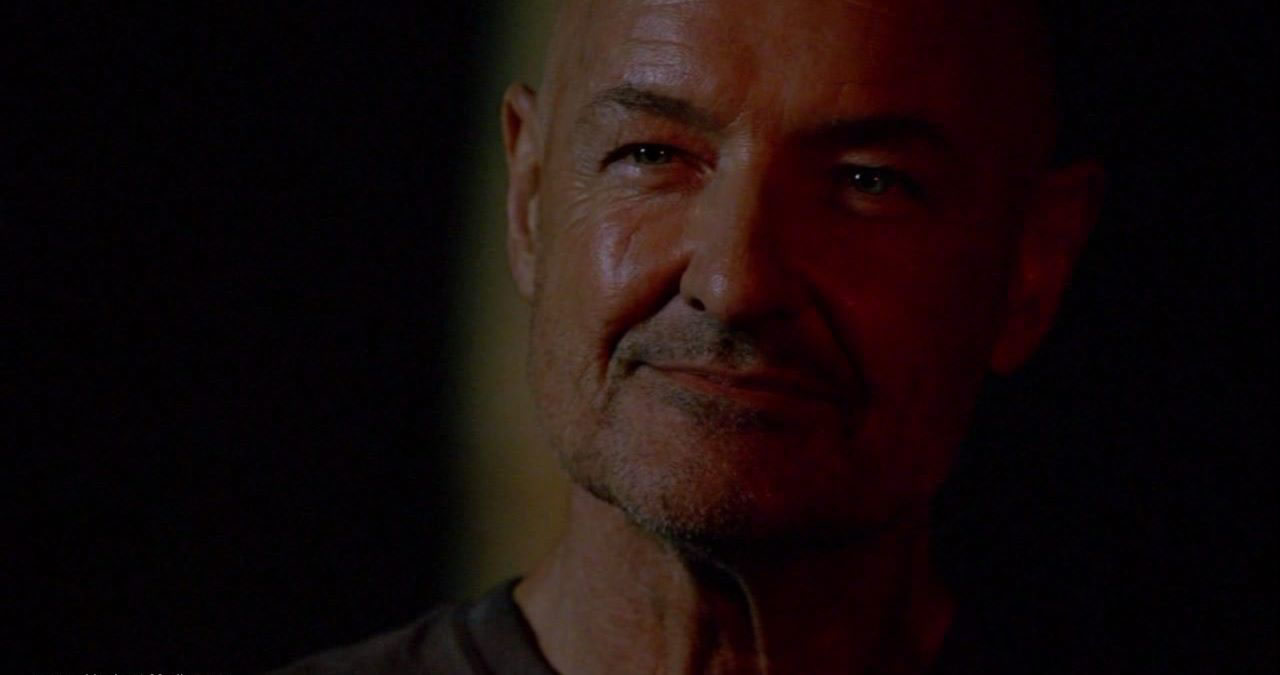 die. It doesn't work for everyone, but almost all the people who have died that we were lead to think were important all died after they did something. Boone died, and pushed Locke over the edge making him more obsessed about getting in the Hatch. There are other examples, but that's for a different day. Another big line was Illana saying she "trained for this her whole life".
First, she didn't listen to that training much since she was treating that dynamite like it was a sack of potatoes. But second, who trained her? When was she trained? Why was she picked? I fear we may never know. Not that I care that much about her, but I find it interesting that Jacob knew this was going to happen long before it did. If that is the case, why did he do nothing to stop the events leading to the current predicament. Still another HUGE line, was Locke's talk with Desmond. First, explaining that a long time ago people dug the wells with their bare hands. I wonder if that's why the polar bears were there. To dig holes with their Bear Hands. ZIIING!! (send all hate mail to lostflashbacks@gmail.com). But yeah, seriously...that's pretty cool. They had compasses like Webelows, and wanted to find out why they would spin. Locke also says they didn't find what they were looking for. Was he referring to all the wells? They didn't find anything anywhere? Clearly someone found the place where the frozen donkey wheel is. Who the frak built all that? Other episodes may have gone deeper and shown us more. But only Ab Aeterno comes close in both quantity and quality. This season anyway. Although, Ab Aeterno opens up a ton of questions, but they are all pretty much focused on one thing. This episode had such a wide range of areas it focused on it was very hard to remember it all even in the initial reaction show.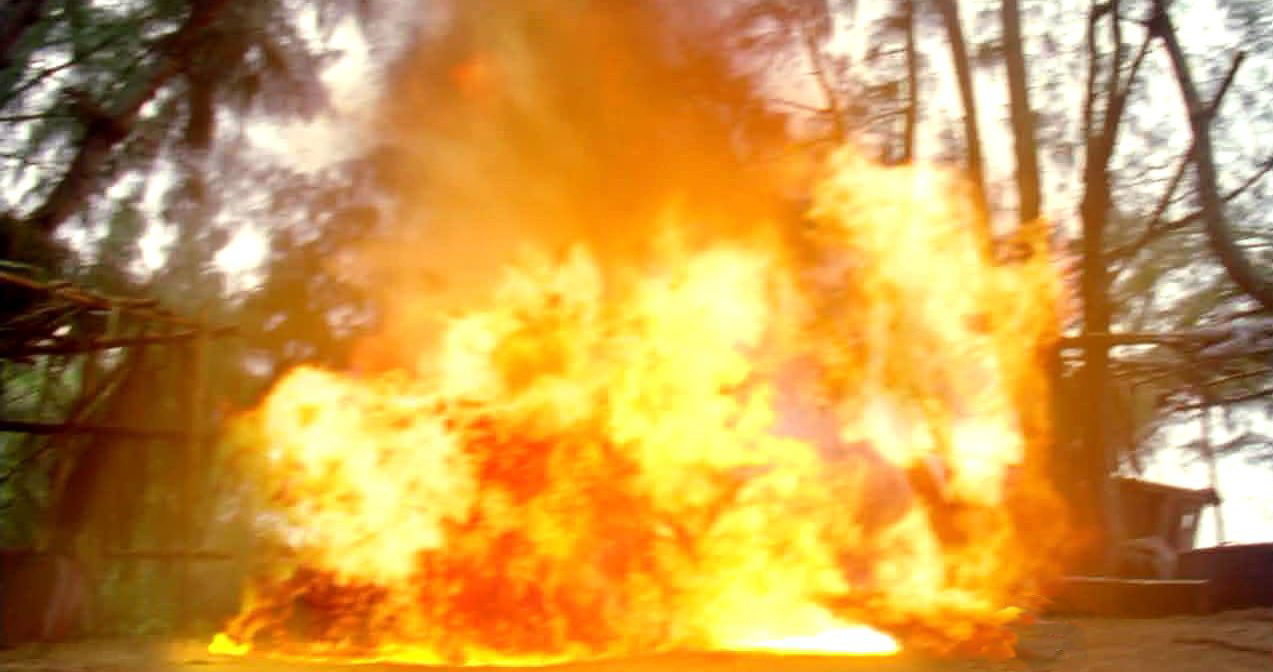 Finally, all the explosions. Sundown and LA X had nice smokey scenes, and Lighthouse had some great Crazy Jack Vs. Mirrors. But none of them come anywhere close to the explosions in this episode. They weren't just nice to see, but they were totally unexpected! I did not at all expect Ilana to explode Arzt style, and most definitely did not expect the fraking Black Rock to explode! This is much more simple than the other ones, but who doesn't love a huge explosion?
Well, that's Everybody Loves Hugo. Did I convince you? Am I crazy? Should I never talk about Lost again?
Comments are welcome!
About the BIG LOST FLASHBACKS MEET-UP EVENT!! If you have questions are attending, e-mail us at lostflashbacks@gmail.com. There will be more info on this site this weekend.
P.S. I realize I didn't mention Locke getting hit by Desmond's car! Mainly because I don't know what to think about it. However, he is in the same boat as Hugo. Both of them are better off in the Flashsideways.